Software for NDIS Providers
Care Diary offers an innovative software platform which is revolutionising the way Australia's NDIS and aged care providers work.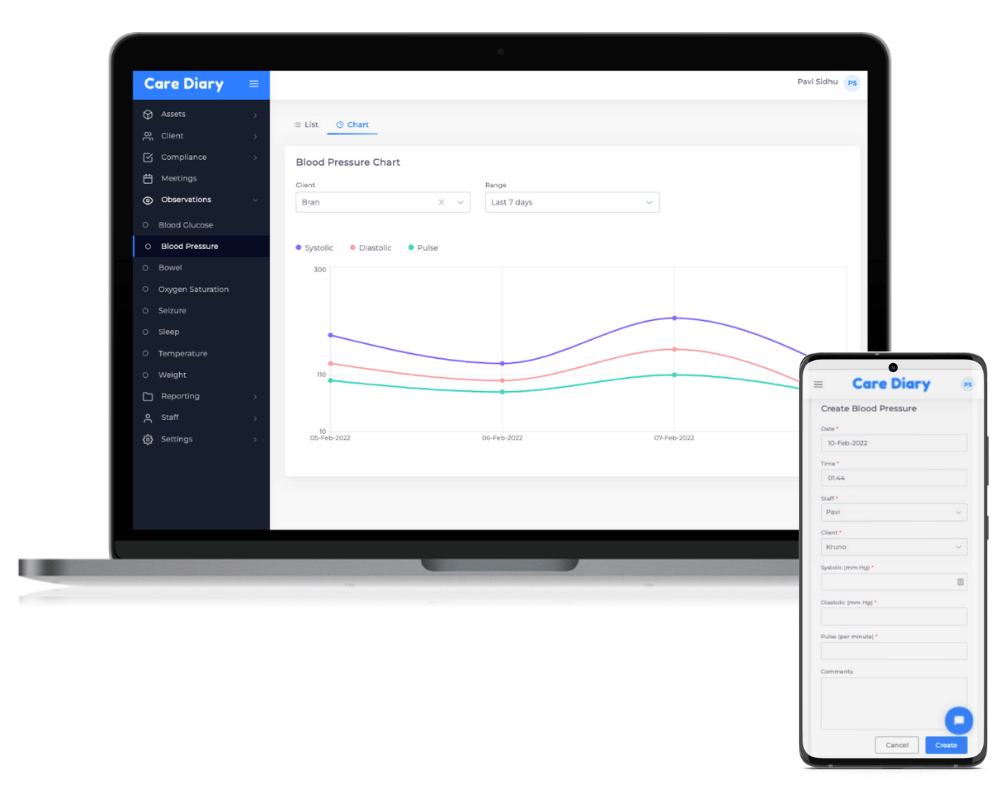 We are NDIS experts
Care Diary aims to eliminate the admin and compliance overhead from your business so that you can focus your energy on caring for those less fortunate in our community.
Our software is designed by and for the NDIS providers from ground up. We have developed this software by keeping small to medium size business in mind so that we can help our clients grow by solving common and annoying problems such as meeting the regulatory compliance requirements for NDIS, Staff & Participant management, Incident & Feedback management.
Participant Management
Manage funds, NDIS goals, risk, record progress notes, incidents, vital signs and more.
Staff Management
Smarter & Faster scheduling, document expiry alerts, Single touch payroll and more.
Compliance
Promote continuous improvement and reduce the risk of non-compliance.
Reporting
Say goodbye to paper-based forms and record everything in Care Diary so that reporting is a breeze.
Responsive Design
You can use it on a smartphone, iPad, laptop or desktop.
Real-Time Notifications
You will never miss important information thanks to real-time notifications.
Analytics
Run reports and identify trends from your data with our built-in report generator.
Integrations
Integrate with Xero and many other products via our open APIs.
After trying several products, We finally found Care Diary in June 2020 and haven't looked back. It is an awesome product which has all the features any NDIS provider will ever need. Their customer success team is always supportive and cooperative.
I have been working in the care industry for over 14 years and Care Diary is the best software I've ever come across. If you are using this software, you don't need any paper-based forms. Awesome product! Highly recommended!
We were using three different products to manage our business needs until we found Care Diary. It is a very user friendly and efficient product which takes away so much of the stress on managing Compliance, HR, Participant records and support.
Let's Get In Touch!
If you have any questions or would like to know more about how we can help your business, please contact us. We are more than happy to help.