Solutions
Care Diary offers a wide range of innovative solutions which can boost your productivity, cut paperwork and help your business grow while delivering a high standard of care.     
Do it all with Care Diary
Here is a brief overview of the problems we can solve for you, to get an in-depth view of all the solutions, please get in touch with us.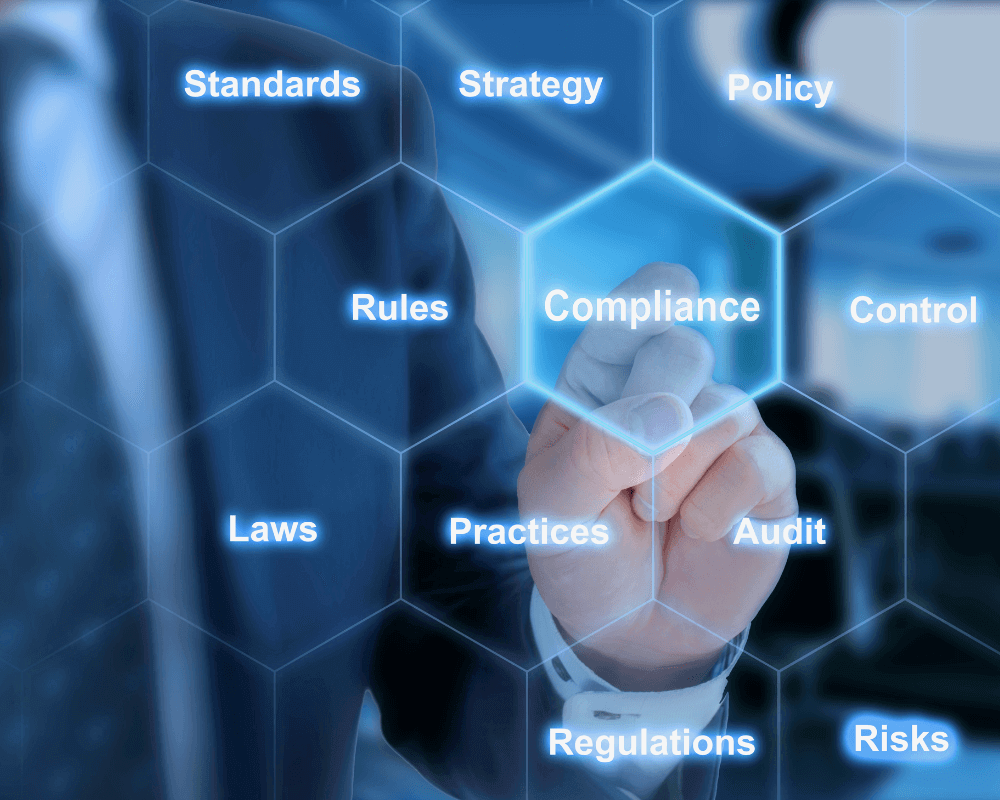 Compliance
Meeting safe service delivery and policy obligations in accordance with the NDIS standards is not an easy task. Our all in one software can help you to manage policies, procedures, risks, incident & feedback management, restrictive practice reporting and much more. Our primary goal is to help you promote continuous improvement in your organisation and reduce the risk of non-compliance.
Participant Management
Care Diary's Participant management features are focused on helping your team deliver highly personalised care to NDIS participants. We've made it easy to manage participant files so that you can spend time on what matters the most. You can manage funds, NDIS goals, risk, record progress notes, incidents, vital signs and a lot more in Care Diary.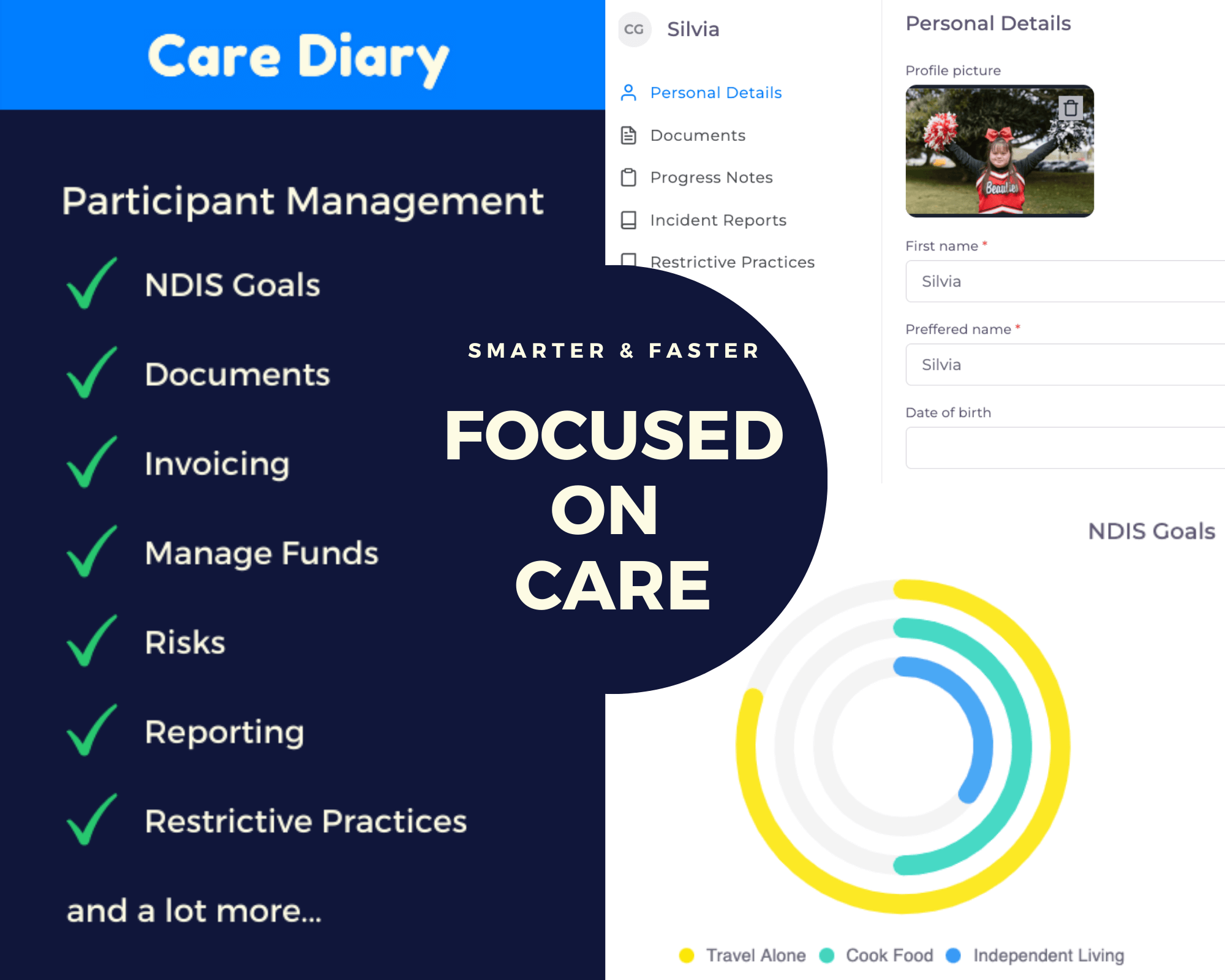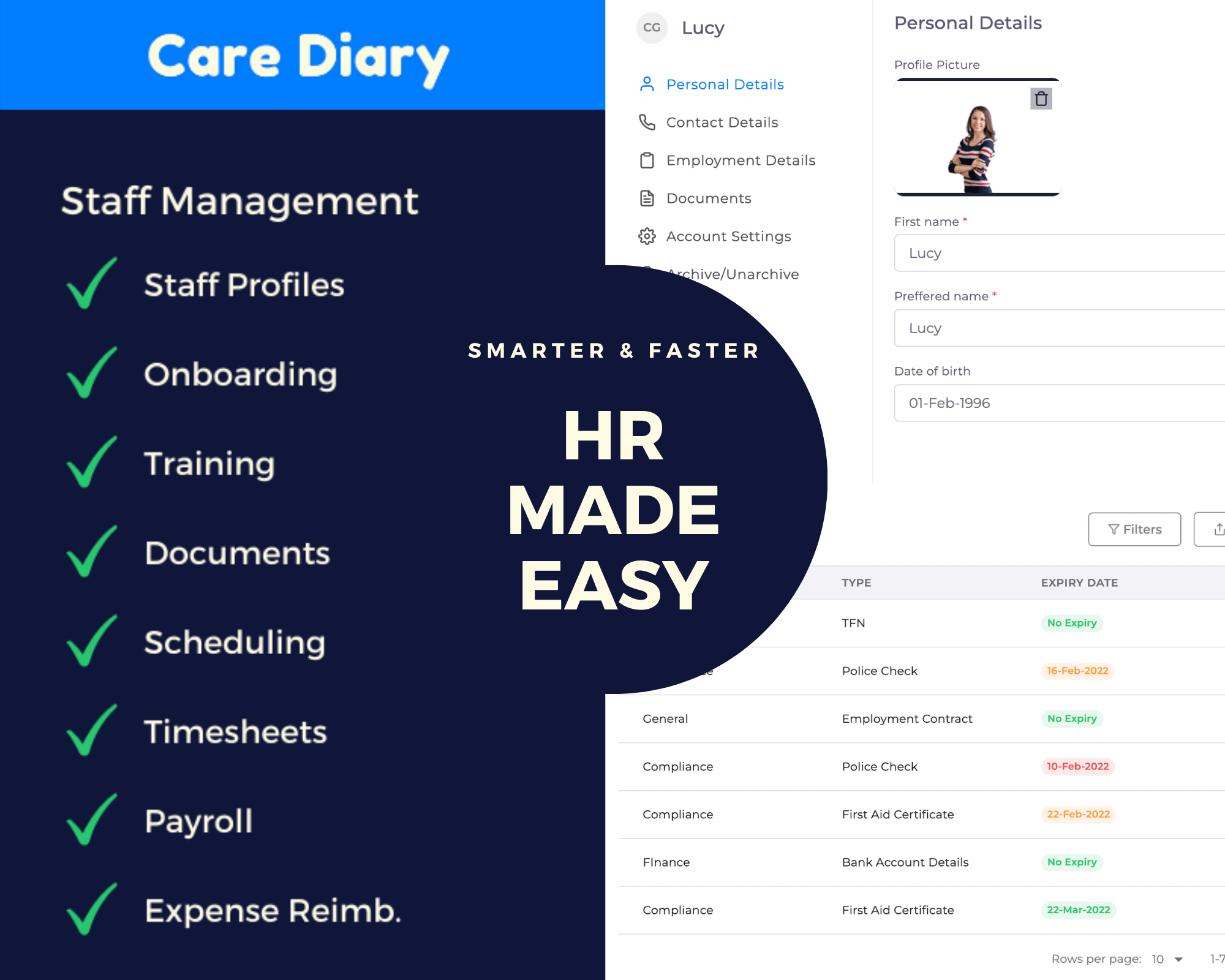 Staff Management
Say goodbye to admin overhead and HR meetings because Care Diary got your back at every step of the staff lifecycle. From onboarding to off boarding, we are going to supercharge your staff management experience. Smarter & Faster scheduling,  document expiry alerts, Single touch payroll are just a few of the many exciting features of Care Dairy which can make your life easier.
Reporting & Analytics
Learn what's really going on. Drive continuous improvement in procurement with data-driven insights and increase efficiency across all of your business activities. You can record and run reports on almost anything you need in your organisation. The system also allows you to easily export your data in excel, CSV & pdf format.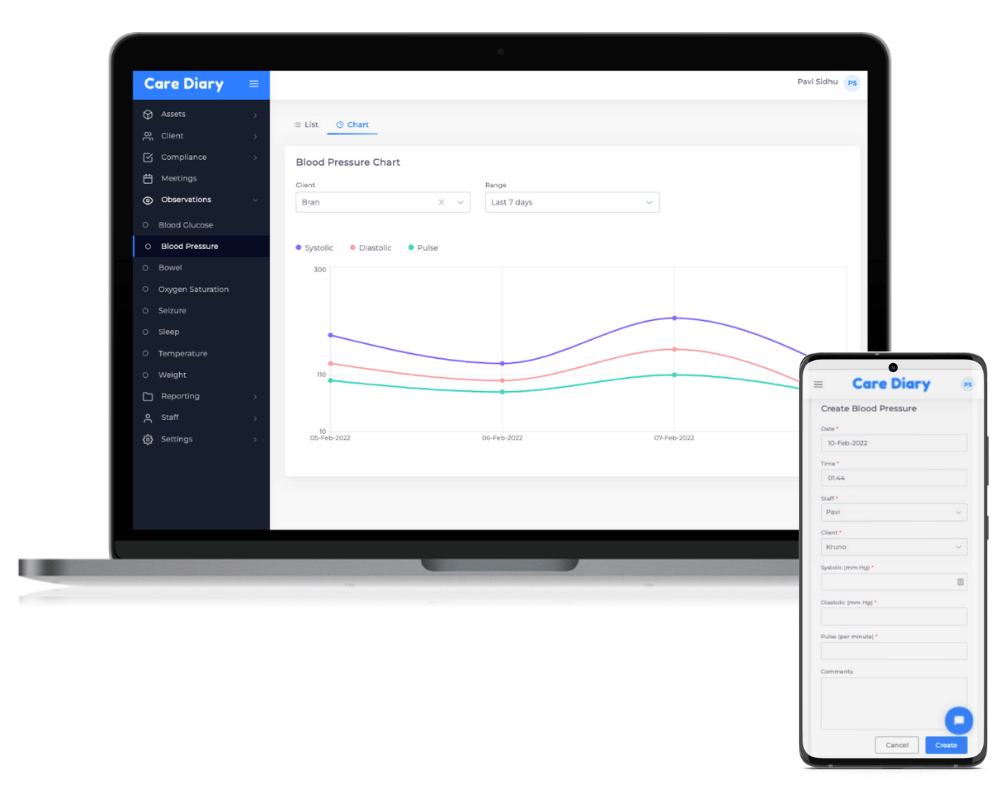 Frequently Asked Questions
Is it possible to export data from Care Diary?
Yes, you can easily export your data in CSV or Pdf format at any time.
Can I migrate my existing data from another system to Care Diary?
Yes, you can import your existing data in to the Care Diary via CSV upload. You might need some help from our support team though.
How can I generate reports in this software?
It depends on what kind of report do you need, Care Diary has a powerful built in report generator which automatically generate many reports for you. If you still need any other report, you can contact our support team.
Where is your data stored?
Care Diary is an Amazon AWS partner with all data stored locally in Australia.
Is it possible to integrate my finance and payroll software with Care Diary?
Care Diary has a growing number of integrations available out-of-the-box. For finance and payroll, you can integrate Care Diary with Xero & MYOB.
Do you provide any sort of training for my team?
Yes, when we setup the system we provide training to the admin staff, we also provide documentation and knowledge base articles on how to use our product.
Can we give different types of access to different users?
Yes, of course. Our system has a very powerful access management feature which allows you to manage the user access in any possible way you can imagine.
Let's Get In Touch!
If you have any questions or would like to know more about how we can help your business, please contact us. We are more than happy to help.